| | | |
| --- | --- | --- |
| Security Professionals Area | Associations | |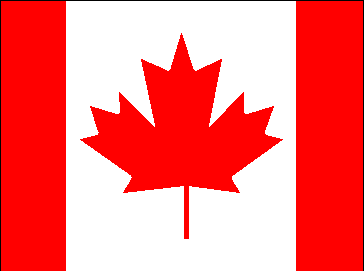 ---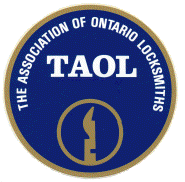 The Association of Ontario Locksmiths
2220 Midland Ave., Unit 106
Scarborough
Ontario, M1P 3E6 Canada
Toll free 1-888-272-TAOL (8265)
Phone 416-321-2219

Howard Kerr - President
Email: Office@TAOL.net

Web Site
---
British Columbia Association of Professional Locksmiths
6540 Hastings Street, Suite 133
Burnaby, BC V5B 4Z5

Phone 877-55-BCAPL (22275)
Fax 866-96-BCAPL (22275)

Email: admin@bcapl.ca
Website: www.bcapl.ca
President - Ron McLennan
---
Canadian Security Association
610 Alden Road - Suite 100
Markham, ON L3R 9Z1, Canada
Phone 905 513-0622
Toll-Free in Canada 1-800-538-9919
Fax 905 513-0624
staff@canasa.org
Website: www.canasa.org
---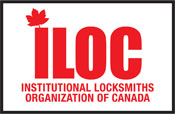 Institutional Locksmiths Organization of Canada - ILOC
51 Artreeva Drive
Downsview, Ontario M3H 4T9

President - Thomas Ian Fraser
phone/fax: 416-398-4514
email: office@iloc.ca
---
Master Locksmiths of Quebec, Inc.
C.P. 65076
Place Longueil, Longueil
PQ, J4K 5E6 Canada
Phone 514 463 2759
Fax 514 463 2759
---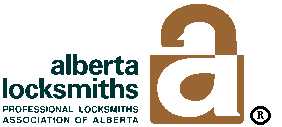 Professional Locksmiths Association of Alberta
36 Sunridge Close
Airdrie, AB T4B-2G6 Canada
Phone (403) 948-9997 or toll free in Canada and US at
1-877-765-7522 (1-877-765-PLAA)
Web Site: www.plaa.org

Alberta's Locksmith Apprenticeship Program
Alberta's Locksmith Apprenticeship Program is a fully-indentured 4-year Apprenticeship program. It is sponsored by the Alberta Government and industry, and initially made possible almost entirely through the efforts of the Professional Locksmiths Association of Alberta (PLAA).
---
Contents
---
The Birth of Alberta's Locksmith Apprenticeship Program
The PLAA started as the Alberta Locksmiths Association in 1976. It was founded by a small group of individuals who realized that Locksmiths in Alberta would need to be organized in order to have some control over the future of their industry. This realization was brought home, at that time, by the introduction of a proposed provincial legislation that attempted to regulate security-related industries by grouping Locksmiths together with alarm installers, guard dog handlers, security guards, etc.
Known to Alberta Locksmiths as "The White Paper", this legislation seemed ludicrous to them, and the founders of the ALA felt that, not only should we not be lumped together - and regulated with - the other industries, but we should pursue some kind of recognized standard of quality and excellence for ourselves. This consensus began the pursuit of trade certification for Locksmiths. Ultimately, Locksmithing was designated a trade in November, 1989, and the trade was officially launched in January, 1993. The Alberta government then fulfilled its commitment to making a Journeyman Exam available to qualified Locksmiths - those with over 5 years experience prior to the date of designation - and developing an Apprenticeship Program for Locksmiths. Existing Locksmiths were allowed to challenge the exam, after proving 5 years or more experience in the field, and become Journeymen. This was done initially because, for a person to enroll in the Apprenticeship Program, he or she must be indentured to an existing Journeyman and be employed as a Locksmith.
Presently, since it is a new program, each Journeyman can indenture 2 apprentices. Eventually, this will be reduced to a one-to-one ratio. Through this process, over 150 Alberta Locksmiths became Alberta Certified Journeyman Locksmiths in the spring of 1993. We are very proud to call ourselves the first Journeyman Locksmiths in North America.
The next step for the Alberta Government was to select a training institution to deliver the new Locksmith Apprenticeship Program. After submitting a proposal, Red Deer College was considered along with 3 other training institutions, and selected to administer the Program. This selection was made, in effect, by industry.
---
Industry Support
The Locksmith Apprenticeship Program is supported by industry in several ways:
1) The Provincial government has appointed a Provincial Apprenticeship Committee (PAC), which is made up of Locksmiths, and 2 regional Local Apprenticeship Committees (LACs), also made up of Locksmiths. These committees are responsible for developing the Journeyman exam and each of the successive 1st, 2nd, 3rd, and 4th period exams. They also developed the outline for the Apprenticeship classes, and continue to review the class material being developed by Red Deer College for accuracy of content and adherence to their curriculum. They will also be constantly reviewing, and making proposals for changes to, the curriculum in future. Other Apprenticeship trades in Alberta, such as Electricians, Automotive Service Technicians, etc., are also represented by LACs and PACs. Collectively, the PACs advise Alberta's Apprenticeship & Industry TRaining Board on matters pertaining to each of their respective trades. The Apprenticeship & Industry Training Board in turn advises the Minister of Advanced Education and Career Development.

2) Industry provides donations of equipment, materials, tools, research materials, and cash. The initial capital start-up costs for administering the Locksmith Apprenticeship Program are quite considerable, and the PLAA promised the Alberta Government that industry would provide $150,000.00 worth of the required items. Industry Support is a fact of life for most or all Apprenticeship trades in Alberta and other provinces in Canada. Many trades simply would not proceed without it, and our industry is responding to the needs very favourably. Enterprises that depend on Locksmiths for a large percentage of their sales would be remiss in not participating, since it is the only way apprentices can come away from class feeling comfortable with their product. Many of these firms recognize the potential return value of their support for the program.

3) The PLAA has since donated $5000.00 cash and virtually all of its educational products and resources to the Locksmith Apprenticeship Program. The PLAA also supports the program through volunteer work in evaluating donations of used equipment and materials, by promoting the program, and through other activities, such as establishing a scholorship fund.
---
How Locksmith Apprenticeship Works
After finding employment as a Locksmith trainee, and a Journeyman to become indentured to, a person can enroll in the Apprenticeship Program. The Apprentice will then work full time as a Locksmith, mainly learning from his/her Journeyman. The Apprentice also attends 8 weeks of classes each year at Red Deer College. Canada's Unemployment Insurance Commission (UIC) will compensate Canadian residents for the majority of their wages while attending school. After completing an 8 week period of classes, the Apprentice must successfully pass an exam administered by the Alberta Government.
Upon successful completion of a period of training, he or she can then return to work for another year, and eventually return to Red Deer College again for the next period of classes. This process continues until the Apprentice has completed all 4 periods of training at Red Deer College. After successfully completing the 4th period exam, Apprentices become Journeyman Locksmiths.
The Locksmith Apprenticeship Program is being developed as a CBAT (Competency-Based Apprenticeship Training) program. CBAT is a concept in which all of the course material is contained in a system of modules. The modules are of two types: Theory modules, and Lab modules. In CBAT training, students acquire all modules for the period of training they are presently attending. They read through a theory module, read or view whatever resource material the module instructs them to consult, and then complete a self-test portion at the end of the module to assess their own understanding of the topic. They then complete a corresponding Lab module and/or a post test, which is generated by a computer system. An instructor is always on hand to guide them and help them through any difficulties.
Of course, completing the lab modules is actually a "hands-on" learning experience with close supervision by an instructor. The important advantage to CBAT delivery is that students can complete each portion of the course at their own speed. They are also free, to some extent, to choose the module or group of modules they would like to complete next. A structure of pre-requisites for each training period is defined for them in order to prevent them from starting on modules for which they are not yet prepared.
The flexibility of the CBAT system is important in order to allow Apprentices to complete quickly, the modules on topics in which they excel . This can allow them the extra time they may need to complete the modules that they find difficult. Overall, each training period is a fairly intense learning experience. The first period of training in the Locksmith Program, for instance, consists of 62 modules. The majority of the modules for the Locksmith program are self-contained. That is, they do not refer to outside resources such as books, videos, etc., but contain all of the information on their respective topic in original text. For the time being at least, the exception to this is the import automotive modules.
The self- contained aspect of the Locksmith CBAT program and the computerized testing system both allow for the future possibility of distance delivery of some, or most, of the program via computer. This means that Apprentices will have to attend school for only a small part of the 8 week training period every year. Plans for distance delivery are not defined at this time, but every effort is being made to make that possible in the future. The Locksmith CBAT modules will be revised and up-dated on a continual basis over the years. Clarity, accuracy, and the need to stay current with technological advances, will all be factors in this process. The true judges of the Locksmith CBAT modules will be the Apprentices themselves, and they began that process on October 24, 1994, with the first Locksmith Apprenticeship classes in North America.
C. Shaun Lovell, CJL 1997
---
Shaun Lovell is a Locksmith of 17 years in the northern Alberta, Canada, area, and is the Locksmith Instructor at Red Deer College, after spending two years in Locksmith program development at the College. Shaun is a member of the Professional Locksmiths Association of Alberta, the Associated Locksmiths of America, and the Safe & Vault Technician's Association.
---
For More Information
For more information, or information regarding indenturing to a Journeyman, contact:
Professional Locksmiths Association of Alberta
P.O. Box 68060
Edmonton, Alberta T6G-4N6
(403) 944-9229

Persons interested in donating to the program, please contact:

Shaun Lovell, CJL
Locksmith Program Instructor/Chair
(403) 342-3431
Fax (403) 340-8940
E-mail: slovell@rdc.ab.ca

Persons interested in enrolling in the Locksmith Apprenticeship Program should contact the nearest regional office of Alberta Advanced Education & Career Development.

Non-Alberta residents should contact:

Brian Lupul
Alberta Advanced Education & Career Development:
Apprenticeship & Industry Training
10th Floor, Commerce Place
10155 102 St. Edmonton, AB T5J-4L5
Ph. (780) 427-8766
Fax: (780) 422-7376
Cel (780) 975-1105

---
Professional Locksmiths Association Nova Scotia
Box 8504
Halifax, Nova Scotia
B3K 5M2
Ralph McLean - President
Phone 1-902-567-0298
FAX: 1-902-564-5460

---